Image: Network of US Congress twitterers showing citation frequency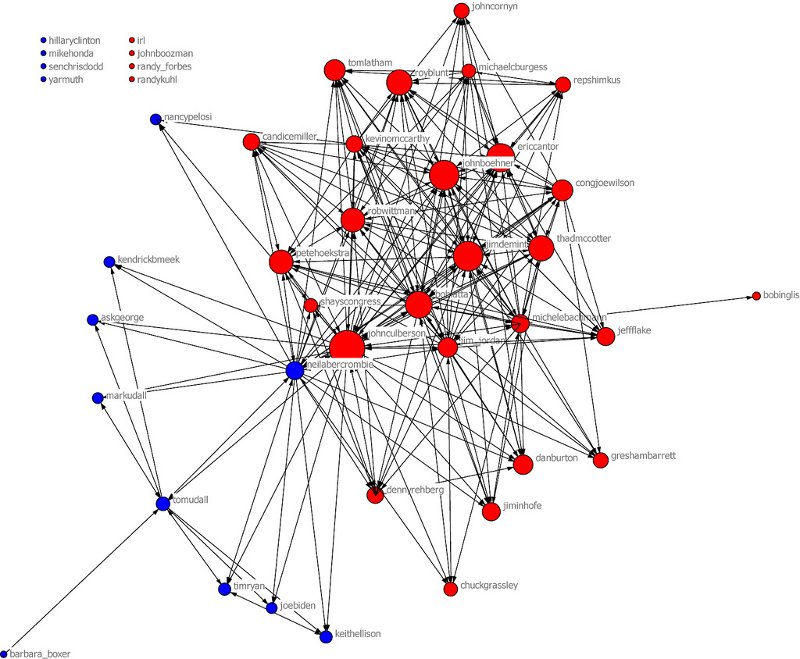 A map of the US congressmen and women who were on Twitter in January 2009. The direction of the arrows show who follows whom, and the size of the blobs indicates how popular a given congressperson is among their twittering peers (where popularity indicates the number of peer followers). Colors indicate party affiliation (blue dots are Democrats, red dots are Republicans).
For more information see this blog post.
Image file: us_congress_twitterers_porternovelli_2009.jpg
Image links
This image is found in the pages